3 Star Budget Umrah Package ( 07 Nights )
Looking for affordable Umrah packages, Al-Madinah Travels is delighted to announce their affordable Umrah packages for the pilgrims who wants to stay in budget and don't want to compromise on the services.
$650/- Based on Quad Occupancy.
$750/- Based on Triple Occupancy.
$850/- Based on Double Occupancy.
Makkah: 4 Nights 3 Star Hotel accommodation near Haram.
Madinah: 3 Nights 3 Star Hotel accommodation near Haram.
Transport: Complete Ground Transportation between Jeddah – Makkah – Madinah -Jeddah.
Visa: Umrah Visa Processing Service.
Ziaraat: Visit of Holy places in Makkah and Madinah.
Meet & Greet services at Airport.
24 hours staff assistance in Makkah and Madinah.
Educational and religious reading material will be available in English, Urdu and Arabic.
Online webinar/seminars for Umrah preparation. In person sessions will be scheduled on request.
Food & Services of Umrah package
Sightseeing in Mecca & Medina is included.
Daily breakfast open buffet included
Occupancy is 2, 3 & 4 passengers in one room.
Mandatory Umrah Requirements
Available currently for US citizens and Green Card Holders
The passport must be valid for 8 months from today's date
The prices are subject to availability at the time of reservation.
The package price doesn't include Air Ticket.
The package price doesn't include Breakfast.
The package can be customized according to your travel plan and fit into your budget.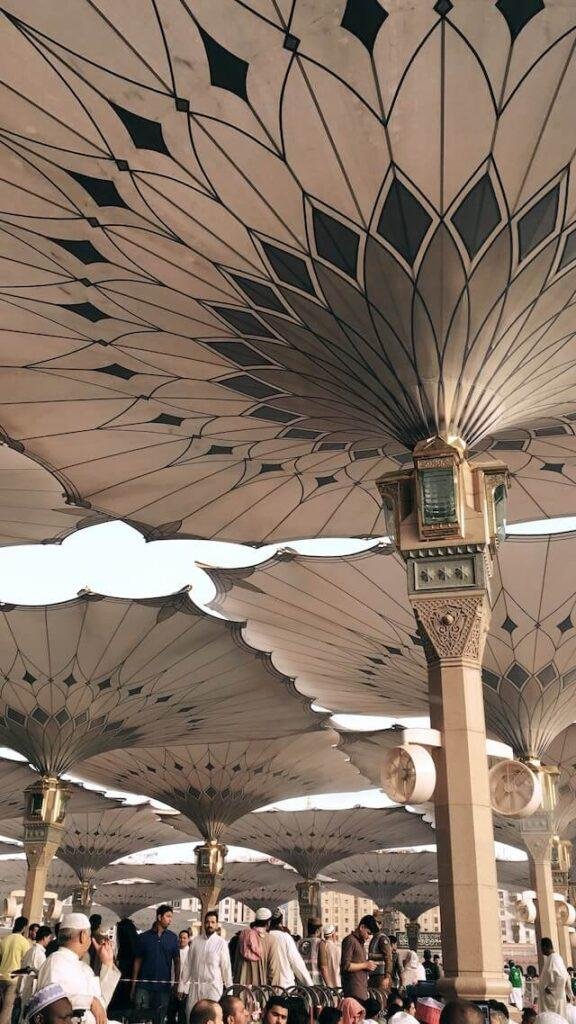 Do not hesitage to give us a call. We are an expert team and we are happy to talk to you.